Armenian Culture, Science and Education Development Foundation
| | |
| --- | --- |
| | |
Award Winning Sculptor: "The time has arrived to free ourselves from viewing cities and the urban landscape from a post-Soviet perspective"
An interview with Mikayel Ohanjanyan, a sculptor living in Florence, Italy for the past 14 years
On June 26 of this year, Mikayel Ohanjanyan won the second edition of the Premio Fondazione Henraux (Henraux Foundation Award) for Sculpture in marble in memory of Erminio Cidonio.
What did winning the Henraux Foundation Award mean for you?
Doubtlessly, being praised on such a level and garnering attention is pleasant and helpful for any artist. Although only a short time has passed, I have received several proposals to collaborate. An example is one I received from the Benetton Cultural Foundation to participate in their exhibition that will be on display in a number of important spaces around the world.
Next year, there's the 56th Venice International Biennale. I have to create works especially for this exhibition.
Sculptural art is firstly a spatial format, a body with materiality. This, it seems, is pushed to the rear in your project – the invisible with materiality. What is the issue here?
Yes, you are correct. Sculpture is indeed an artistic means of expression that broaches issues of scope and space.
However, with my work, I have no desire to push one or the other to the foreground. On the contrary, I wish to more fully explore the scope-space-human relationship. In this case, I merely wished to sculpt the air, empty space. The way I see it, sculpture is also empty space. Of course, except for professional exploration and from a metaphorical perspective, sculpture is an investigation of the emotions and notions of man, our contemporary society, and the inner and outer world.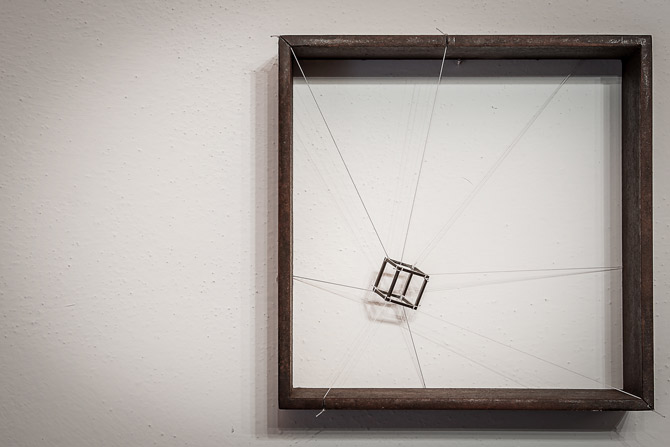 As you once noted, your works are the depiction of inner realities and contradictions. What are you searching for?
I am trying to depict, trying to more correctly sculpt the invisible; that which we do not see for any number of reasons or that which we do not want to see.
My works of late are directed towards the study of these themes. On the one hand, it interests me solely as a study linked to sculpture. On the other, it has an analytical component for studying social issues.  In a word, it's a study where one is tied and supplements the other.

What does Armenia offer sculptors in terms of a creative framework? What is lacking to make art in Armenia competitive?
I believe that art doesn't exist for competitive reasons. In my case, nevertheless, there is no such struggle. It is a unique and irreplaceable method to study and recognize. In general, the creative process is a singular road to becoming independent.
As a sculptor, Armenia has given me a lot. I received my primary knowledge in Armenia due to my teachers. In addition, Armenia is my birthplace, my homeland, and thus one of the main sources of my inspiration, with its spatial and territorial vistas and social issues.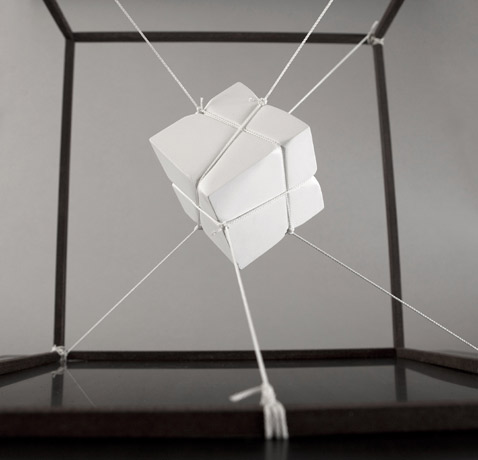 Lately, serious debate took place in Armenia regarding the installation of a statue of Anastas Mikoyan. Do you have an opinion on the matter?
I would like to see contemporary sculptures featured in all the cities of Armenia, not just Yerevan.
Putting aside the political aspect of your question, I think the time has arrived to free ourselves from viewing cities and the urban landscape from a post-Soviet perspective.
You've been living in Italy for fourteen years. Do you think your conception of art would have been different had you remained in Armenia?
It's difficult to say how my art would have developed if I didn't move to Italy for my education.
My years at school in Italy doubtlessly played an important role in shaping my personal and professional world view. But that occurred based on the experience I had already lived prior to my leaving Armenia.
Photos: Mikayel Ohanjanyan's photo courtesy of Archie Galents; 1st and 2ndsculptures – Olivero Santini; 3rd – Messana.